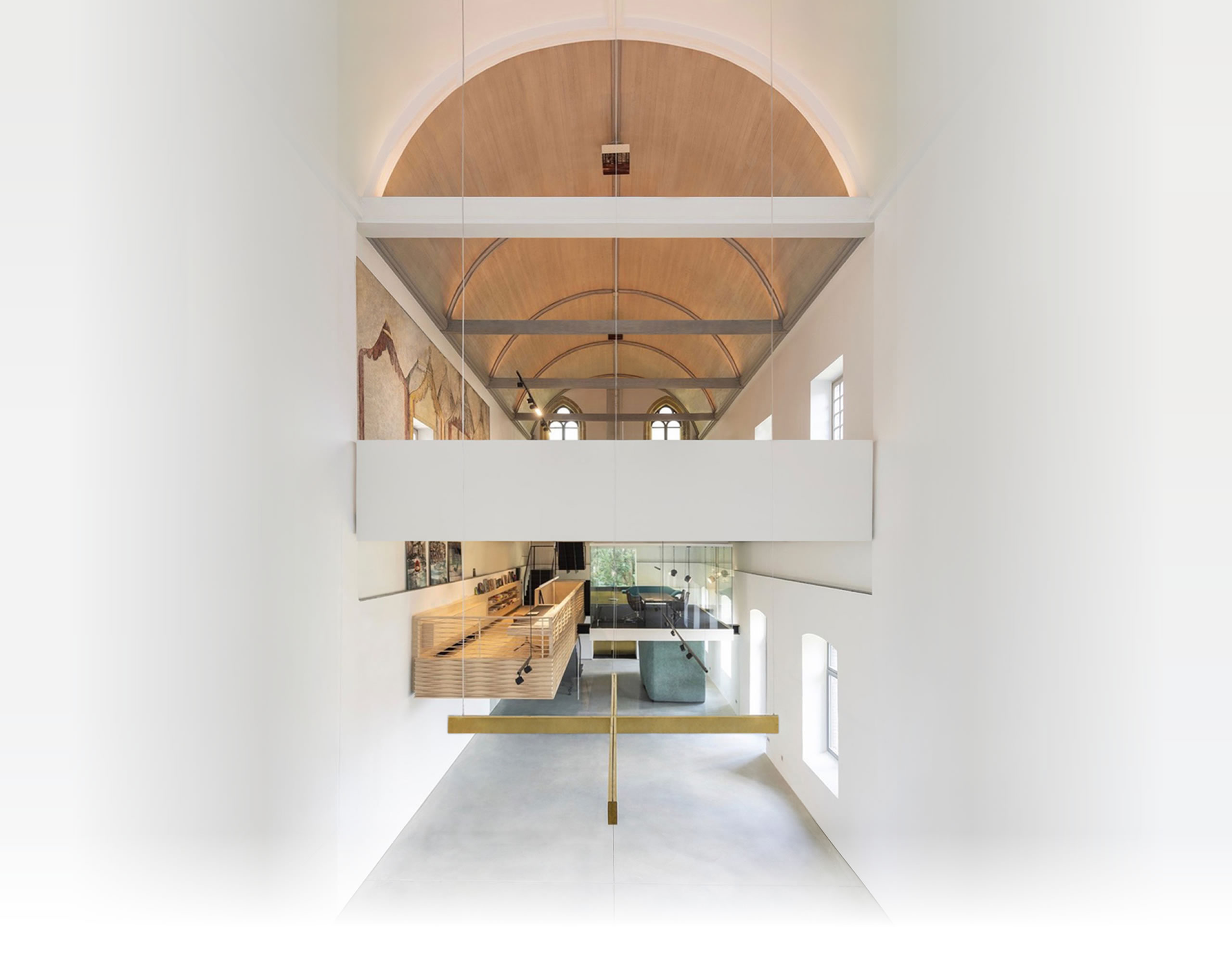 ANDRIESKAPEL
The Andries Chapel, located in the Sphinxkwartier in the center of Maastricht, is one of the oldest chapels in Maastricht and dates from 1362. The Gothic chapel, restored in 1984, is a so-called double chapel. This means that it once had a large mezzanine floor. This has been lost over the years, as have the cloister wings that were originally built against the chapel. Between 1984 and 2016, the chapel was used as an archive space for the Social Historical Center Limburg. All windows and doors on the ground floor were bricked up for this purpose.
Future
René Holten was able to purchase the chapel in 2017. After intensive onsultation with the aesthetics, monument committee and the civil service, it was decided to complete the restoration from 1984 by opening the windows again and creating a new monumental entrance door. The restoration and redevelopment of the chapel was completed at the beginning of 2019. The new function will be a combined function of an office / studio for the design agency of René Holten and Daniele Colson on the one hand and a multifunctional space for exhibitions and events on the other.
The goal is to organize an exhibition about 3 to 4 times a year in the field of design, art, photography, etc.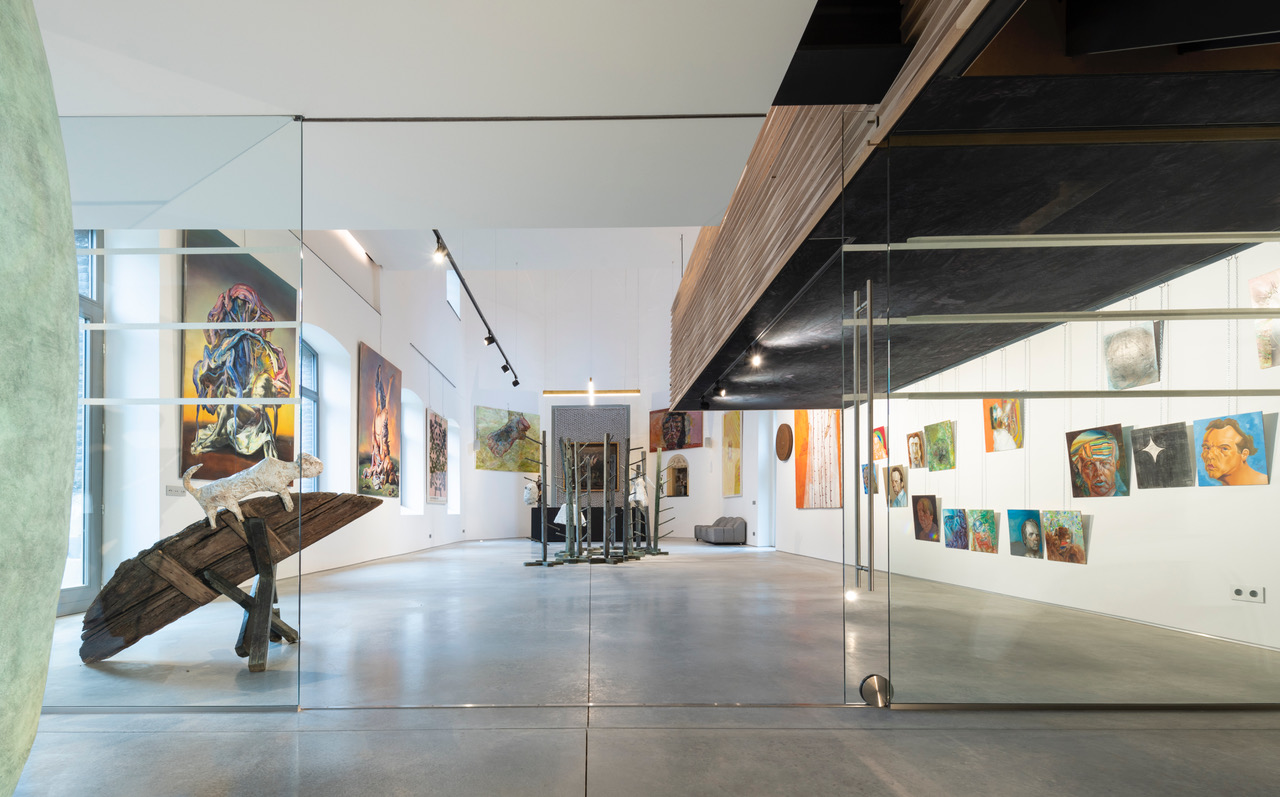 RHID (René Holten Industrial Design)
The design bureau focuses on the one hand on the design and development of mainly furniture and sanitary products for the industry. Companies such as Artifort and Clou have been regular customers for more than 15 years. On the other hand, the chapel will be used to design products in-house; develop and produce.
Interested in organizing an event yourself or entering into a collaboration elsewhere? Then contact us.